Home
Latest News

7.30.21
Members Making News
HUD recently announced $105 million in available FY21 renewal grant funds to support the salaries of Family Self-Sufficiency (FSS) Program Coordinators who connect participating families to public and private resources to increase their earned income and financial...

7.30.21
Statement
Media Contact: David Greer, CLPHA dgreer@clpha.org (202) 550-1381 For Immediate Release July 30, 2021 (Washington, D.C.) July 30, 2021 – CLPHA Executive Director Sunia Zaterman...

7.29.21
CLPHA Newsletter
Current Issues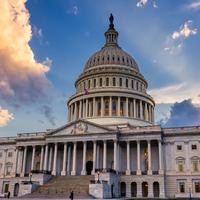 On May 28, 2021, the Biden Administration released its full fiscal year 2022 Budget Proposal (FY22) for the U.S. Department of Housing and Urban Development. On July 16, the House Appropriations Committee approved the fiscal year 2022 Transportation, and Housing and Urban Development, and Related Agencies (THUD) funding bill on a 33-24 vote. The full Committee approved the FY22 THUD funding bill without any significant amendments to HUD programs. 
Join CLPHA
CLPHA members represent the nation's largest public housing authorities, who together manage nearly 40 percent of all public housing and administer more than a quarter of the Housing Choice Voucher program.
Become a member