Given the sheer scale and scope of diverse cross-system efforts and the importance of disseminating promising practices, CLPHA launched the Housing Is Clearinghouse (HousingIs.org).
The Clearinghouse helps organizations and experts foster collaboration and partnerships across systems and sectors, as well as learn from promising and evidence-based practices. Everyone is welcome, from researchers and health executives to educators and community leaders.
The platform helps facilitate coordination between experts, encourages collaboration, expands partnerships, and serves as a virtual gathering place for communities of practice across systems and sectors. CLPHA seeks to make HousingIs.org a one-stop-shop for policymakers, practitioners, and other decision-makers to learn about cross-system innovation and evidence-based programs with housing stability as a cornerstone social determinant.
Users can join communities that have issue- and population-specific "newsfeeds" of resources. They can share their research and toolkits with others with similar goals, as well as connect with new partners to build on existing work.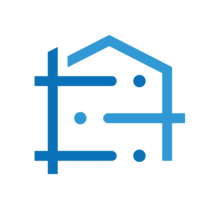 From its inception, CLPHA's Housing Is Initiative has pioneered cross-sector collaborations that serve low-income individuals and families to improve life outcomes. Early into our work, we saw how crucial bridging the divide is to connecting people experiencing poverty to healthcare, education, workforce, economic, and other life opportunities. We soon realized that advancing digital equity should not just be an ancillary goal, but rather a key pillar of our mission that is vital to our existing work in the housing, education, and health sectors.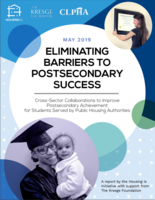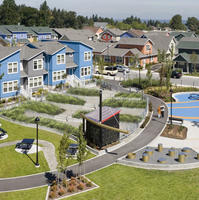 We're pleased to share Elements of a Successful Partnership, a Housing Is publication generously funded by the MacArthur Foundation that is the culmination of interviews conducted with housing authorities in the Pacific Northwest and their education partners.
In Elements of a Successful Partnership, we set out to explore what makes a partnership successful in order to help others replicate such work. Through our conversations with King County, Seattle, Tacoma, and Vancouver Housing Authorities, as well as Home Forward, Portland's housing authority, and partners from school districts, out-of-school time programs, and community-based organizations, we learned why they endeavored to better intersect housing and education, elements of a successful partnership, lessons learned, their challenges, and how the work can be replicated. We hope this will be a resource for other individuals and communities as they begin and strengthen partnerships of their own in order to improve life outcomes for low-income individuals and families.
CLPHA publishes reports and fact sheets dedicated to cross-system innovation and best practice development. A sample of our recent publications can be found below.