CLPHA's 2020 Housing Is Summit
April 30 - May 1, 2020
Washington, D.C.
It's time to register for the Council of Large Public Housing Authorities' 6th annual Housing Is Summit, the preeminent event dedicated to collaboration among the housing, education, and health sectors. The Summit is a time for partners—current and emerging—to come together to learn from each other, share best practices, and forge new collaborations.
Whether you're a Summit veteran or considering attending for the first time, the sixth annual Summit is an event you won't want to miss!
Registration Closes April 17, 2020

The Housing Is Summit is made possible with generous support from the Funders for Housing and Opportunity.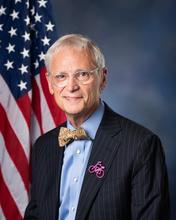 CLPHA is pleased to announce that Congressman Earl Blumenauer (D-OR) will be a featured speaker at our sixth annual Housing Is Summit in Washington, D.C., on April 30.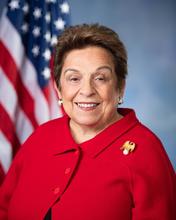 CLPHA is pleased to announce that Congresswoman Donna Shalala (D-FL) will be a featured speaker at our sixth annual Housing Is Summit in Washington, D.C., on April 30.
Shalala, who served as Secretary of the U.S. Department of Health and Human Services from 1993-2001 and as Assistant Secretary for Policy Development and Research at the U.S. Department of Housing and Urban Development from 1977-1980, will open Day One of the conference with remarks and time for discussion.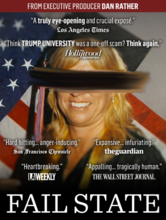 We're pleased to announce we will be screening the film FAIL STATE at the 2020 Housing Is Summit on the evening of Thursday, April 30 at the Washington Marriott Georgetown! Attendees will also have the chance to participate in a Q&A with director Alexander Shebanow and enter a raffle to win a copy of the film!
Thank You to Our Presenting Sponsors!
Join Us in Washington for Two Action-Packed Days
We look forward to welcoming you to the 2020 Housing Is Summit. We offer two days in Washington, D.C., packed full of insightful keynote speakers, multi-sector plenary discussions, and interactive breakout session tracks targeting the intersections among the housing, health, and education sectors. We tailor all content to be both inspiring and practical, allowing for time to network with peers across the country, ask questions of national experts, and help develop your ideas for the future.
Why attend the 2020 Housing Is Summit:
You cannot beat the learning at this conference. The Summit is an invaluable opportunity to learn about other sectors from leaders on the front lines who build and sustain cross-sector partnerships from the ground up.
We focus on actionable success. This is not a conference where we just talk about cross-sector collaboration, we focus on practical applications of theoretical frameworks, funding models, and research methods.
You will return with fresh ideas to accelerate your vision. We always encourage attendees to invite partners from other sectors to attend the Summit with them since these two days of off-site time can give your partnerships new momentum and a host of new ideas to consider.
Find and re-connect with other leaders across the country. Especially with cross-sector work, it is useful to know others who understand the challenges you face and can offer their informed perspective. The Summit offers uniquely intimate networking opportunities, and past attendees have made connections that turned into programs and initiatives in their communities.
Sign up for the Housing Is Summit Mailing List!
Go Deep or Wide with Our Breakout Session Tracks
This year, we are pleased to offer four breakout session tracks to allow attendees to focus on one track or learn from a variety of perspectives by creating a custom schedule. All breakout sessions are scheduled to be 75 minutes each to allow for both insightful presentations and substantive discussion.
Partnership Development
Housing Is Education
Housing is Health & Healthcare
Peer Learning and Networking -- new!
Included in each of these tracks will be sessions with particular emphasis on themes such as data sharing/collaboration, in-depth case study analysis, and workshops on current policies.
Interested in pitching a session to present at the Summit? Click here to learn how to submit session proposals for the 2020 Housing Is Summit. All proposals are due January 3, 2020.
For the first time, the Housing Is Summit will be offering sponsorship opportunities to companies and organizations interested in supporting the Summit. We have an exciting array of partnership opportunities that will enhance the event and allow sponsors to demonstrate their commitment to cross-sector collaboration and innovation.
Learn More about Sponsorship Opportunities for the Housing Is Summit!
Special Discount for CLPHA Members
Housing authority innovation is at the heart of the CLPHA Housing Is Summit. Last year, we welcomed PHA staff from 26 different states, with representation from executives to front-line staff. We are pleased to offer 50% off registration for CLPHA member staff. This discount will be taken off whatever registration price is being paid: early bird (by 1/17/20), regular (by 4/17/20), or late registration.
Please note that you must sign up for a CLPHA.org account (or log into your existing account) to secure member registration.
CLPHA Members: Register for the Summit
Not sure if your PHA is a CLPHA member? Check our list of members.
Not a CLPHA member but interested in membership? Reach out to Trena Mainor at tmainor@clpha.org.
Summit Hotel Accommodations
We are proud to be hosting the 2020 Summit at the Washington Marriott Georgetown in the heart of downtown Washington, D.C.
We have secured a special attendee room rate of $269 per night (plus taxes and fees) for the nights of Tuesday, April 28 through Saturday, May 2, which is available to guests who make a reservation using this link or calling Marriott at (877) 212-5752 and mentioning that you're part of CLPHA's room block. There are a limited number of rooms available at this rate. CLPHA's discounted rate expires April 1, 2020. No exceptions will be made for reservations booked after the cut-off date. Rooms at the discount rate are limited in number and may become fully booked before this deadline.
Note: You must be registered for the conference by April 17, 2020 in order to maintain your reservation. Any room block rooms reserved under a name not registered for the conference will be cancelled after April 17.
While the Marriott is the most convenient hotel for attendees (the conference will take over the entire second floor), there are several hotels on the same block or within a short walking distance of the Summit hotel.
Save up to 10% on flights with CLPHA's airline partners!
CLPHA is pleased to offer travel discounts to Housing Is Summit attendees with our partners at Delta, United, and Southwest. Save 2-10% off your flight to Washington, D.C., for the Summit!
Delta (2-10% discount)
Online: Visit delta.com. Select "Book Your Flight" and enter your meeting code: NGMBQ in the box provided.
Phone: Calling the Delta Meeting Network Reservation at 800-328-1111 and reference meeting code: NGMBQ.
United (2-10% discount)
Online: Visit united.com/meeting travel and reference meeting code ZJ45801467.
Phone: Contact the United Reservations Meeting Desk at 800-426-1122 and provide the code: ZJ45801467.
Southwest (2-8% discount)
Online: Visit swabiz.com and reference company ID number 99304531.
Phone: Contact Southwest Business's help desk at at 888-479-2249 and reference company ID number 99304531.
Need to Secure Approval to Attend the Summit?
We will release a draft agenda in 2020 as the Summit draws nearer. We recognize that many of our attendees must secure travel approvals far in advance, so we have produced an overview of the Summit that highlights the benefits of attendance as well as an agenda outline and sample sessions. We encourage you to reference our 2019 Summit agenda for internal approval processes as our program will be similar in content and structure, but with added time for breakout sessions and peer learning. If you need additional information to secure a travel approval to attend the Housing Is Summit, please contact us at housingis@clpha.org and explain what information would be most helpful.
Why Attend the Summit? Here's What Past Attendees Had to Say
"Thank you for selecting such thoughtful, engaged, and informed speakers!"
"Diverse perspectives, awesome networking opportunities, and great discussions."
"The conference is excellently run and very valuable."
"The plenaries were insightful and stressed childhood poverty, which gave me a different lens."
"…the value of the Summit was getting us to look at our issues differently. That opened up a way to approach my work more effectively!"
"Thank you for hosting. This has been one of the best conferences I have attended both in term so the quality of presenters and general organization. I am looking forward to implementing ideas and attending next year."
Don't Miss This Amazing Event -- Add the Summit to Your Calendar!
What to Expect: Highlights from Our 2019 Summit
Is this your first time attending the Housing Is Summit? Check out summaries of our sessions and videos from keynote, plenary, and breakout presenters, as well as attendee testimonials.
Top Left: Dr. Camara Jones delivers keynote remarks on Day Two of the Summit; Top Right: Rep. Barbara Lee opens Day One of the Summit; Bottom Left: Press conference announcing CLPHA's report, "Eliminating Barriers to Postsecondary Success; David Williams Delivers remarks on Day Two of the Summit
The Housing Is Initiative, led by the Council of Large Public Housing Authorities, helps build a future where systems work together to improve life outcomes.
Fragmented service delivery systems and sioed policymaking often fail to address the needs of low-income individuals and families holistically, resulting in stagnant outcomes and costly inefficiencies. CLPHA's Housing Is Initiative is based on the premise that systems can better meet these needs and improve life outcomes when they work together.