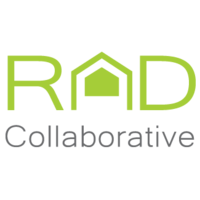 RAD was initially authorized with a unit cap of 60,000 in the FY12 appropriations bill, which has since been lifted to 455,000 in the FY18 appropriations bill. In order to meet the demand for RAD, CLPHA strongly supports eliminating the RAD cap.

On July 20, the U.S. House of Representatives passed by a 220 to 207 vote the first funding minibus legislation for the upcoming 2023 fiscal year. HR 8294, the "FY2023 Consolidated Appropriations Act" is the minibus comprised of six bills from six of the twelve House appropriations subcommittees.

From the Housing Authority of the City of Austin's (HACA) newsletter: Last month we marked two huge milestones in HACA's history: the grand opening of 156 brand new units at Chalmers East, and the groundbreaking on 156 additional units at Chalmers West. Thank you to the blue-shirted HACA staff in attendance and for showing our City and State leaders how the best agency in the nation improves...

CLPHA recently learned of changes in HUD's Tenant Protection Voucher (TPV) issuance policy that creates uncertainty for Rental Assistance Demonstration (RAD) conversion transactions that rely upon the ability to project-base TPVs for converted public housing units.